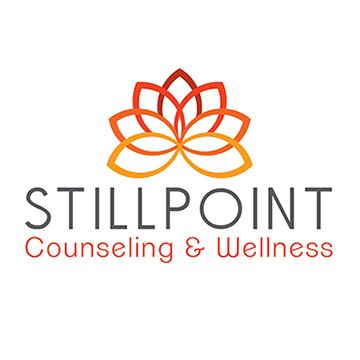 "At the still point of the turning world. Neither flesh nor fleshless;
Neither from nor towards; at the still point, there the dance is,
But neither arrest nor movement. And do not call it fixity, 
Where past and future are gathered. Neither movement from nor towards,
Neither ascent nor decline. Except for the point, the still point,
There would be no dance, and there is only the dance."- T.S. Elliot
Inspired by this quote, the name of Stillpoint was born. "Even though our life isn't going to stop, even though we're going to have chaos at times we're going to have things moving, there's always going to be things happening. But we can use skills and tools to be able to find our own stillpoint. When we can start to get grounded, noticing everything that's moving on around us, noticing that life is always going to be changing and moving- we can find peace in that"- says Stillpoint owner Jessica King. 
Stillpoint grew out of Jessica's passion and love for holistic and integrative wellness with the hopes of supporting individuals and families in helping them cultivate skills to live a more fulfilled life. Jessica's experience has been eclectic including owning and operating a yoga studio and wellness center for several years, supporting community volunteer organizations, and working in community mental health before opening Stillpoint Counseling.  The private practice officially opened its doors in 2018 by Jessica as a solo practitioner.  Stillpoint has quickly grown into a group practice including independent therapists, yoga teachers and other wellness partners. Our mission at Stillpoint is to enhance whole-body wellbeing by offering a mix of professional counseling services, mindfulness-based programs, group therapy, yoga classes and personal growth training for individuals of all ages! When we feel connected and supported, we are whole and well-and that is what Stillpoint aims to cultivate.
You can learn more about Stillpoint, our therapists or yoga instructors or request an appointment here! https://stillpointcounselingandwellness.com