Join Jessica and Melissa to explore the beautiful external landscape of Costa Rica through authentic, healthy cuisine, a visit to a local volcano, a retreat home base of a five minute walk to pristine beaches, and other optional adventure add-ons while also exploring the internal landscape of our being through chakra-themed twice daily yoga and meditation. No prior yoga or meditation experience is necessary. Any and all are welcome to attend!
Tierra de Suenos is nestled in the jungle right next to some of the most beautiful beaches in Costa Rica.  The rustic retreat center is just outside the Caribbean resort town of Puerto Veijo.  Tierra de Suenos is located right in the jungle.  Monkeys, toucans, sloths, and other wildlife inhabit the area and are often seen overhead.  The retreat center provides locally sourced vegetarian meals daily, as well as offers other amenities such as an infrared sauna, massages, reiki, and acupuncture.  Explore and enjoy all the beauty that Costa Rica has to offer with activities such as waterfall or jungle hiking, snorkeling, swimming with dolphins, medicine man tours, zip lining, and more.
Visit www.tierradesuenoslodge.com to see more details about the wellness center and eco-tourism.
Tentative Itinerary (Subject to change)
Friday, September 24th
– Fly to San Jose, Costa Rica (SJO)
– Sight See in San Jose, dinner out in town, stay in Hilton brand hotel
Saturday, September 25th
​- Take a shuttle to Irazu Volcano for hike and exploration
– Continue travel in shuttle to wellness center lodge
– Dinner and settle into bungalows
Sunday, September 26th
– Yoga and Meditation Twice
– Free time to explore wellness center, go to beach,
go out in town, get a massage, or rest
Monday, September 27th
– Yoga
​- Excursions planned
Tuesday, September 28th
– Yoga and Meditation Twice
– Free time to explore
Wednesday, Sept 29th
– Yoga and Meditation
– Boat ride to manatees and day trip into Panama
Thursday, Sept 30th
– Yoga and Meditation Twice
– Free day to explore
Friday, October 1st
​- Shuttle to airport and fly home
What Is Included:
1 night in Hilton brand hotel in San Jose upon arrival
Shuttle service to and from wellness center to airport
6 nights in a rustic bungalow located in jungle of Costa Rica
3 locally sourced, vegetarian meals per day at wellness center
Daily Yoga and Meditation Classes
Use of on sight amenities of the retreat center
Sample Daily Schedule (Subject to change):
7 – 7:30 am Morning Meditation/Sun Salutes on the beach
7:30 – 8 Tea and Coffee served
8 – 9:30 am – Breakfast is served
10 – 11:30 am – Energizing Yoga Practice/Intention Setting
12 – 1 pm Lunch Served
**Excursions, beach time, etc.
6 pm Dinner Served
8 – 9 pm Slow Flow or Restorative Practice with Reflection
Not Included:
Flights
Excursion fees
​Incidental cost during travel (meals on travel days, dinner out in San Jose, etc)
Cost:
Early Bird Registration by 12/31/20:  $1500
Registration Starting 1/1/2021:  $1800
A $500 deposit that goes towards total cost is due upon registration.
Full trip fee is due by 7/1/21.
*If you would like to share a room with a common bathroom located above the yoga deck at the retreat center we can deduct $100 off any cost.
**All prices based on a shared room with private bath in room.  If you would like a private room, add $500 to any cost.
Please call to discuss fee options or if you have questions!
Cancellation Policy:
$500 Registration Fee is Non-Refundable
All other fees are refundable until July 1st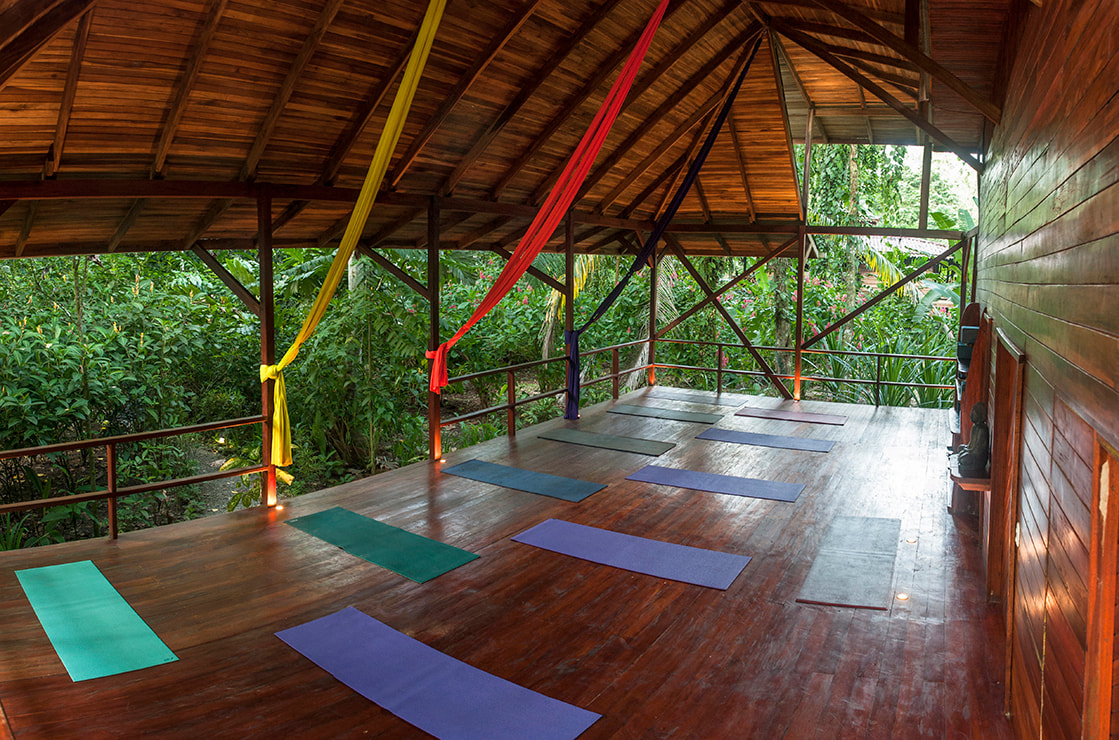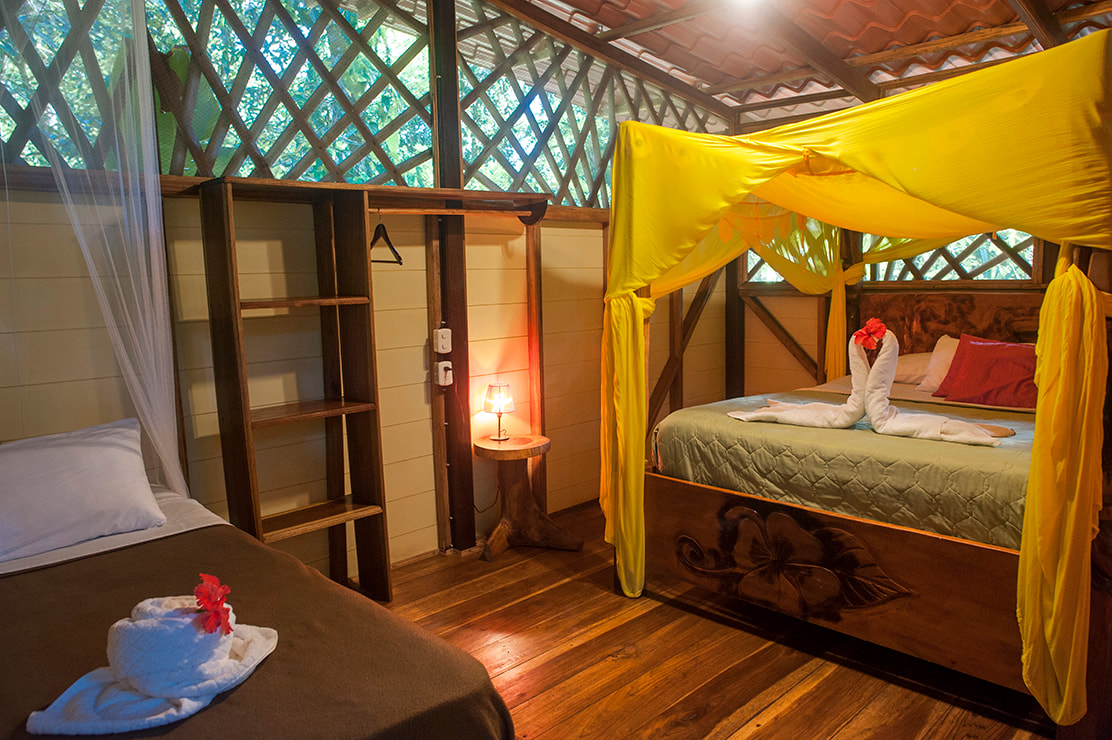 Are you ready?!
Contact us to let us know and we will send you a registration form.  The deposit to hold your spot may be paid by cash, check, credit card, or Venmo (@stillpointilm).
After paying your deposit, you will receive an email link to fill out registration information.  We will be in communication periodically to help you plan flights and know what to expect for your travels.  We are here to help you have a no stress, adventure you will never forget!
We look forward to sharing this adventure and wellness experience with you.
xoxo,
Jessica and Melissa
I am Jessica, and I came to yoga over 20 years ago as an alternative way to "work out".  I immediately felt the the mind-body connection, but it took many years of exploring and practicing to understand yoga was more of a "working in".
My training and style is in vinyasa yoga – linking breath to movement, and exploring the uniqueness of each practice day to day. I also teach from an psycho educational philosophy of "when we know better, we do better".  I like to give people the tools they need to understand their bodies and minds and the larger connection.  My yoga teaching is heavily influenced by my career as a licensed clinical social worker.  I see the whole person and all the influences of their environment.  I believe that people are resilient and they can transform after challenges.  I believe that mindfulness practices such as yoga and meditation help the transformation process.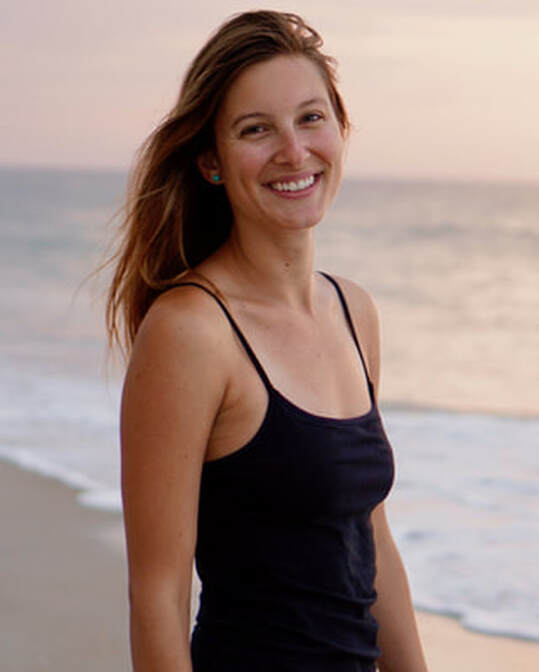 I'm Melissa and I'm a modern psychotherapist with a Masters in Social Work and Masters in Public Health from the University of Georgia. I'm also a trauma-informed 200 hour registered yoga teacher which I often use in the therapeutic capacity with those I work with. I meet you where you are in order to dig in and do the work of understanding, feeling, implementing helpful coping skills, and healing safely together, not only to address the mind, but also the body. All of the unfiltered parts of you are welcome here. My treatment approach is a blend of science and spirituality and is holistic in nature — meaning I work to integrate body, mind, brain, and human connection to foster healing. My compassionate but direct approach allows me to work with a variety of clients, but I specialize in working with adults and young adults struggling with what they may identify as depression, anxiety, and/or panic attack symptoms (as directly related to trauma or not), feeling "stuck", self-worth issues, and trauma survivors. In my free time, you can find me teaching yin yoga at E-Motion Yoga, spending quality time outside, traveling, reading, or re-defining what it means to be a cool cat lady.