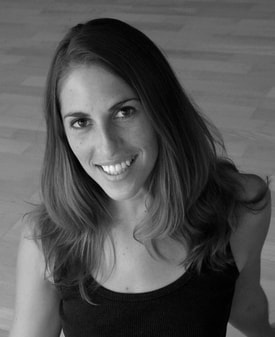 Beth first became certified at the 200hr level in 2008 through one of Wilmington's first yoga studios, Seaside Yoga with Ashley Ludman. Her personal practice is threaded between every fabric of her life as a mother, friend, artist, and athlete. She currently studies under the guidance of Larry Hobbs and is working on her 500 hr. training with Rachel Goolsby and the 3 Sisters Lifestyle yoga teacher training.
Building upon ways in which to inspire and connect to communities, a previous graduate of the Community Health and Education program at UNCW and nutrition educator with NC State's SNAP Ed. program Beth is currently working on her MSW at UNCW and manages Burgaw Yoga & Wellness in Burgaw, NC.
Beth believes that yoga is more than just the physical and it is more than a philosophy. Yoga is a conversation; it is a recognition of what is and what has always been, from the intimate to the infinite. Her practice enlists a profound dedication to this conversation. She finds joy in holding space that facilitates this conversation for others and designs yoga and mindfulness classes for all levels and all bodies; children & families.