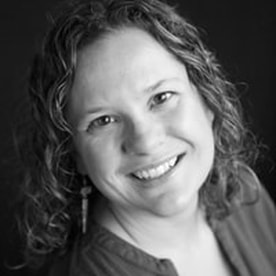 Heather Lilly received her 500hr ISHTA Yoga certification in 2003. ISHTA, the Integrated Science of Hatha, Tantra, and Ayurveda, is a system of yoga that focuses on developing the individual from a holistic point of view. In 2020 she will complete a 300hr certification in Trauma Center Trauma Sensitive Yoga through the Center for Trauma and Embodiment in Boston. Her additional studies have included trainings in:
Yoga and Meditation –
Hilary Garivaltis, Executive Director of the National Institute of Ayurvedic Medecine and founder of the Kripalu School of Ayurveda, Marlysa Sullivan, MPT, C-IAYT E-RYT 500 in Anatomy of Yoga and Therapeutic Yoga, Lisa Flynn in Childlight Yoga for Kids, David Emerson in Yoga for Trauma and PTSD, Deon deWet in Thai Yoga Therapy, Gabriel Halpern in Iyengar Therapeutics, Heather Till, E-RYT 500 in Pre and Post Natal Yoga, Donna Gardner in Meditation, Leotha Douglas in Meditation and Shamanic Healing
Pilates – Certifications in Mat Pilates Beginner and Advanced as well as Pilates Reformer Beginner and Advanced
Doula – toLabor Doula training in 2014
Since 2003, she has been fortunate to guide over 7000hrs of group classes and private sessions, as well as teach workshops, classes and yoga festivals in NYC, Pennsylvania, Raleigh, Albany, New Orleans and Wilmington NC.
Yoga as service became a defining passion after volunteering in New Orleans in the aftermath of Hurricane Katrina. It led her to co-found Yoga Village, a 501c-3 non-profit dedicated to providing yoga services to vulnerable populations. Through YV she has worked to develop programs at Families First – Domestic Abuse and Sexual Assault Center, Boys and Girls Home of Lake Waccamaw – Orphanage for Foster Children, LINC – Residential Facility for those Recently Released from Prison, Communities in Schools Young Parents Group and A Safe Place – Residential Facility for Victims of Sex Trafficking. This work continues, and is a source of profound inspiration.